REGISTER NOW FOR
CNYC's 35th ANNUAL
HOUSING CONFERENCE & EXPO
Sunday, NOVEMBER 15, 2015
8:00 am - 5:15 PM
Baruch College — Newman Vertical Campus
55 Lexington Avenue at East 24th Street
---
[ Register Online ] – [ Download the Brochure (PDF) ]
CNYC's HOUSING CONFERENCE is the premier educational experience for home owners in New York housing cooperatives and condominiums and the professionals offering services to these buildings. Seventy-five information-packed classes give you the opportunity to find answers to questions of importance to your building. Exhibitors demonstrate state-of-the-art equipment and describe their services in a setting where you can look, touch, ask questions and take home information. The Conference Program contains a directory of advertised products and services that will be useful throughout the year.
The 35th Annual HOUSING CONFERENCE is held at Baruch College in Manhattan, with classes on the ninth and fourteenth floors of the NEWMAN VERTICAL CAMPUS at 55 Lexington Avenue (East 24th Street).
Registrants should bring photo ID to facilitate entrance to the NEWMAN VERTICAL CAMPUS. Once inside, proceed to the FOURTEENTH FLOOR REGISTRATION AREA opposite the elevator to show your name badge and receive a badge holder and onference Packet. Coats can be checked at this location. Late registrants can pick up tickets in Room 14-290 which is labeled CNYC HEADQUARTERS.
The EXHIBIT AREA and snack facilities are on the FOURTEENTH FLOOR at ROOM 14-220. There, complimentary coffee and tea are served throughout the day and snacks, sandwiches and box lunches can be purchased.
Classes are conducted on floors 14 and 9 of the Newman Vertical Campus. Tickets for each class are sent to all pre-registrants; each one indicates both the floor and the room where the class is scheduled.
To register at the Conference, please arrive early. Only checks or cash will be accepted for payment on the day of the Conference.
At the end of the day, there is a RECEPTION on the FOURTEENTH FLOOR where CNYC Leaders will highlight recent achievements.
---
REGISTER AND INSPECT COOLING TOWERS
The NYC Department of Buildings has asked CNYC to make its members aware that building owners and operators now have the opportunity to voluntarily register their cooling towers and evaporative condensers with the Department of Buildings. Online access to the registration form and additional information can be found at www.nyc.gov/buildings.

This voluntary registration is in anticipation of legislation that with the City Council's support, will establish regulations to be administered by the Department of Buildings and the Department of Mental Health & Hygiene for the regulation of cooling towers and evaporative condensers.
---
ABATEMENT EXTENDED
FOR FOUR YEARS
On Thursday, June 25, 2015, the State Senate and Assembly and Governor Cuomo came to agreements on rent regulation and the 421a incentive program for developers. With these issues finally settled, a four year extension of the property tax abatement program for home owners in New York City cooperatives and condominiums was included in the legislation passed by both houses that evening.
Thanks to the Department of Finance, this extender is seamless, because it was included on our property tax bills for the new fiscal year which begins on July 1st , saving condominium unit owners and cooperative corporations from confusion and cash flow problems.
On Friday morning, June 26, 2015 Governor Cuomo signed this legislation into law, continuing the abatement program in its present form through June 30, 2019.
---
ALL NYC BUILDINGS MUST FILE ANNUAL
PROPERTY REGISTRATION WITH HPD
Every NYC Building must file an online Property Registration form with HPD as required by the NYC Housing Maintenance Code by August 31, 2015. Management firms typically do this filing for their client buildings, but self-managed buildings will want to be sure not to miss the deadline. Here are the instructions :
Access the form through HPD's Property Registration Online System (PROS). You will need to create an account and a profile in order to access the forms. Creating a profile in PROS will allow you to additionally

Update and print one or multiple Property Registration forms at once.
Check on the status of your registration and registration history at any time.

Even if there is NO UPDATE to the information please submit the form electronically so that we know not to send you a form through the mail. IMPORTANT NOTE: The forms should be printed on LEGAL SIZE paper. If you do not have legal size paper, you must modify your printer settings to ensure that the form will fit on 8 ½ X 11 paper. Be sure that all fields – including Section 10 – and barcodes are visible on the printed forms!

After you print the form, BOTH the OWNER and the MANAGING AGENT MUST SIGN AND DATE THE FORM. Photocopied signatures are not valid. Please mail the completed form to The Department of Housing Preservation and Development, Church Street Station, P O Box 3888, New York, NY 10038-3888.

You must also submit payment for property registration. DO NOT SEND A CHECK TO HPD. The registration fee has been billed by the Department of Finance (DOF) with the July Statement of Account of Property Taxes. You can pay the fee Online or by following the instructions on the Statement of Account for mailing in a payment or by visiting a DOF Business Center in person. (For more information on payment options or DOF locations, see the Department of Finance Website.)

Once your registration becomes valid you will receive a receipt of valid registration by mail and an e-mail from HPD (if you provide an e-mail address on your registration) advising that your receipt is available through PROS.

PLEASE NOTE THE FOLLOWING CONSEQUENCES FOR FAILING TO REGISTER AS REQUIRED:

A VIOLATION MAY BE ISSUED TO YOUR PROPERTY. HPD MAY CHOOSE TO SEEK CIVIL PENALTIES IN HOUSING COURT BASED ON THIS VIOLATION.
IF THE PROPERTY HAS 3 OR MORE UNITS, YOU WILL NOT BE ALLOWED TO BRING AN ACTION FOR NONPAYMENT IN HOUSING COURT AGAINST A TENANT OF THIS PROPERTY UNTIL YOU ARE VALIDLY REGISTERD.
YOU WILL NOT BE ABLE TO CERTIFY THE CORRECTION OF VIOLATIONS OR REQUEST A DISMISSAL REQUEST INSPECTION FOR PENDING VIOLATIONS.

If you believe that your property is not required to be registered or if you no longer own the property and do not wish to be contacted about this property in the future, please review the Property Registration Page on our website for the appropriate next steps.

If you need help completing the form or are experiencing any issues with PROS, you can e-mail HPD at register@hpd.nyc.gov or call HPD's Registration Assistance Unit at (212) 863-7000, Monday through Friday between 9 AM and 4:30 PM.
---
NYC Department of Sanitation
Launches New Website

The NYC Department of Sanitation has launched a new website: www.nyc.gov/dsny, which combines the separate DSNY and NYC Recycles websites into one comprehensive resource to meet the City's goals of a fast, direct, and helpful site. It's now mobile-friendly (as is our newsletter!), so you can access information on-the-go. Be sure to check back, as we are updating and adding new content in phases.

NYC Recycles
The new site has three main sections for recycling information: Residents, Schools, and Businesses. Everything you need to know about recycling can be found at: www.nyc.gov/recycle.

Resources
Check out the Resources section to learn about recycling programs for apartment buildings, including e-cycleNYC and re-fashioNYC, which provide free and convenient electronics and textile recycling collection.
Compost and Organic Waste Collection

Whether you're in our NYC Organics Collection pilot, or want to compost at home or in your community, get information here: www.nyc.gov/compost.

Snow
Curious about the City's snow removal? We've got a section for that, too, under Streets and Sidewalks.
---
NYSERDA Seminars to Help Building Owners Take Advantage of Energy Efficiency
Free Events in Manhattan Will Detail How to Improve Building Performance and Control Costs With Support from Multifamily Experts
ALBANY—Energy efficiency offers a practical solution to complex, persistent challenges impacting the performance of multifamily buildings. The New York State Energy Research and Development Authority (NYSERDA) is holding seminars for building owners and developers in both Manhattan and Rochester this September and October to discuss the high value of investment in energy efficiency projects.

The free seminars will connect multifamily building owners, property managers, developers and board members of condominium and co-op associations with the resources they need to start saving through customizable energy efficiency programs in NYSERDA's Multifamily Energy Performance Portfolio. Participants will receive an overview of the technical assistance and financial support available and will hear from experts about how energy improvements in existing buildings and new construction reduce energy costs.

Properties that make energy efficiency upgrades through the programs can generally realize significant cost savings—up to 20 percent or more—and offer residents units that are more comfortable, healthier and sustainable.

Multiple session options are available for building owners, managers, developers and condo / co-op board members to choose from at the following locations and times:
Manhattan, Tuesday, Sept. 9 at the SUNY Global Center in the Global Classroom, 116 East 55th Street, New York, N.Y. 10022
8:30 a.m. to 10:30 a.m.
4:30 p.m. to 6:30 p.m.

Manhattan, Wednesday, Nov. 12 at the SUNY Global Center in the Global Classroom, 116 East 55th Street, New York, N.Y. 10022
8:30 a.m. to 10:30 a.m.
4:30 p.m. to 6:30 p.m.

Attendees will learn how to:
Get expert help from approved Partners for building upgrades, from start to finish
Choose program options to meet the specific needs of their buildings and business priorities
Take advantage of cash-back financial support and affordable financing
Register for these free seminars at nyserda.ny.gov/PowerEvents/2014.

The seminar series will also include afternoon sessions for contractors, builders, HVAC specialists and non-profit advocacy organizations interested in growing their business by becoming a Multifamily Performance Program Partner. Each Partner session will take place at the same locations and dates listed above from noon to 2:00 p.m.

Attendees at this session will learn about NYSERDA's Multifamily Performance Program, its benefits to Partners, and the steps necessary to become one.

To learn more about becoming a Multifamily Performance Program Partner and to register for an afternoon session, go to nyserda.ny.gov/PowerEvents/Partners2014.
---
Fuel Oil Conversions
Guidance Document from the DEP
The city is in the final year of phasing out the use of #6 fuel oil. The DEP has developed a guidance document that provides a quick step approach for users who have not completed the conversion process, which includes the proper filling of all documents with the DEP. We would appreciate your sharing this document with your members. If your members are not certain of the status of their equipment or fuel oil type they can click on the link near the bottom of the page titled "DEP Status". Contact numbers are provided in the document.
Click to Download Document (Word Format)
---
CONDO GOVERNANCE STUDY
CNYC has agreed to help with a comparative study of condominium living and governance in New York City and Toronto being conducted by Professor Setha Low and the Public Space Research Group (PSRG) at the Graduate Center of CUNY. Research associates Jennifer Ortiz and Helen Panagiotopoulos are eager to interview unit owners and board members about their experiences of living in a condo. An interview takes about half an hour and includes general questions about condo life. If you would like to participate or to receive more detailed information about this exciting project, please reply to jortiz1@gc.cuny.edu, noting that you are replying to the CNYC posting. Thank you so much for your interest and participation.
---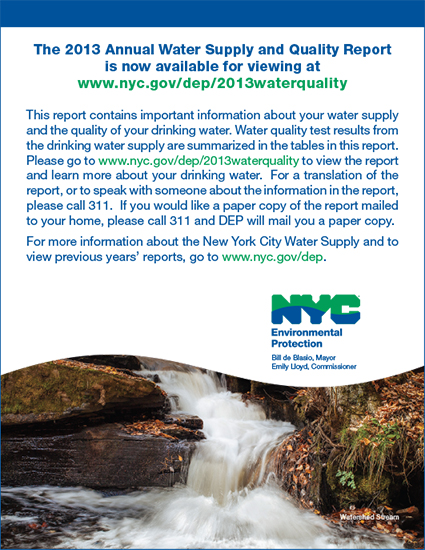 ---
NEWSLETTER GALLERY NOW ONLINE!
Is your building's newsletter top-notch? Let the world know! CNYC.coop's Co-op & Condo Newsletter Gallery is now open!
The Gallery is a special section of this website dedicated to displaying newsletters provided by our member buildings, and to giving recognition for all the hard work that goes into creating them.
Click here to enter the Gallery >>
To submit your building's newsletter for the Gallery, please send a PDF version to info@cnyc.coop, or mail a hard copy of the newsletter to:
CNYC
250 West 57th Street, Suite 730
New York, NY 10107
Attn: Newsletter Gallery
If you have questions, please send an email to info@cnyc.coop.